DIAMONDS AND RUST

: THE WORLD OF VERONIQUE BRANQUINHO

"I like this black side of people. Black minds, black moods, black clothes: I like the word and I like the emotion. That's what I try to reflect. It's romance for the doom generation" (1999).
Veronique Branquinho fills her garments with a sense of urgency without sacrificing their mystique. She is one of the few designers who have that "je ne sais quoi" air about them which makes her work so alluring — effortless tailoring, modest approach to basics and muted color palettes.

A Belgian native, Branquinho was part of the second wave of designers following the success of the graduates from the Royal Academy of Fine Arts in Antwerp dubbed the "Antwerp Six." Branquinho graduated from the Academy in 1997 and soon afterward debuted her first womenswear collection in Paris that immediately set her apart from not only her fellow Belgians. but the industry as a whole rejecting their propensity for rampant materialism and flashy runway shows. Her bookish models exuded a crepuscular aura as they would glide down the runway to Angelo Badalamenti's score for Twin Peaks. Right away, some of her most prevalent pieces were taking shape; pleated skirts reminiscent of kilts layered over muted trousers and dusky turtleneck sweaters that have not since left her runways. These staples reinvented for contemporary women were layered effortlessly over each other in a dark, somber color palette. The simplicity and subtle use of color would continue into the early 2000s expanding on the subversive universe which is Veronique Branquinho.

In 1998, Branquinho and her then partner Raf Simons were asked to contribute to Ruffo — an Italian leather company that would contract emerging talents to design for their "Ruffo Research" label for a year. With their fingers on the pulse of underground fashion's cultural landscape, each of them presented their own collection for the label: menswear for Simons, womenswear for Branquinho. Her collection reinterpreted leather as a textile, creating unique pleating on her skirts and diving deep into chic gothic looks. Far ahead of their time, the austere bombers and outerwear pieces exhibited gray earthy tones that conjure up an image of today's Rick Owens collections.

Reluctant to box her idea of work and clientele into a formula or category, Branquinho views her customer differently than the rest of her contemporaries. For her, they are individuals who appreciate quality design, construction, and functionality. The ideal Branquinho woman is anything but an "ideal;" rather, the designer wants to capture the many nuances and transformative nature behind womanhood. This focus on this metamorphosis gives her collections a strong backbone without sacrificing fluidity across seasons. In each collection, the mood sets the tone and the skeletal framework: an emotional connection must take place. This sentiment helps contextualize not only her catwalks (ranging from dreamy, melancholy to inventive) but also her customers and the way Branquinho's garments can make them feel.

Her Autumn Winter 2002 collection is potent with this feeling. Devoid of any glam or unnecessary embellishment, the essentials took the runway: shirts with gathered yokes, bibbed dresses, menswear-inspired suits. Some designers spend years perfecting small details in their patterns, but Branquinho's signature puffed shoulders and flared trousers have already matured to near-perfection. Pleated skirts gave the show a balletic movement that imbued the whole spectacle with a sense of poetic reverie. Perhaps the most discussed garment of hers, the infamous pleated skirts, came in all forms — sometimes long and kilt-like, other times short, cinched and structured. Each piece was ingrained with its own movement and flow, it is no wonder her peers have dubbed her the "Queen of Pleats."

When it comes to menswear, Branquinho does not envision her male customers to fall in line with the "fashionable" archetype. Instead, her focus was to let the clothes speak for themselves opting to showcase distinctive fabrics with romantic yet functional designs. The designer sees her male clientele as individuals who value quality construction as well as garments that occupy an enduring space in their wardrobe — a perspective that is most apparent in "Complice," Branquinho's Autumn/Winter 2005 presentation. Both 'his' and 'hers' versions of the same outfits were presented on male and female models, who were selected in such a way that they would represent everyday people. Devoid of the gaudy nature of the catwalk, the presentation, like many of her men's collections, drew attention to the garments themselves. It was here that she was most inspired by couples of the 60s and 70s and their romantic output on the cultural climate of that era: Bob Dylan and Joan Baez, Serge Gainsbourg and Jane Birkin. The presentation itself manifested the different lenses Branquinho used when designing, her unique approaches complementing each other in garments for both men and women.

The Belgian maven manages to wear her heart on her sleeve while remaining completely original: each reference compliments one another and expands on her universe. As a die-hard romantic, Branquinho's quietude is in part due to the music and art that has cultivated her throughout the years. She mentions the usual suspects like Nick Cave, Emily Bronte, and David Lynch. The aforementioned Bob Dylan's influence is most apparent in her Spring/Summer 2006 men's collection where the shaggy models were presented in slim-fitting suits reminiscent of the folk singer's wardrobe during the '60s. Her most overt homage, however, was to David Lynch's television series Twin Peaks. In 2004, she was invited to present her menswear collection at Pitti Imagine which allowed her to showcase an alternative to the usual catwalk. The designer and her team passionately recreated the "Red Room" set down to a tee. Here, models dressed in sleazy suits, heavy knitwear and layered plaids reminiscent of Bobby Briggs and Leo Johnson's wardrobe danced and paraded themselves beside a Laura Palmer look-alike. Lynch's language, while steeped in the obscure translates well through Branquinho's lens, who consistently finds herself dipping her toes into the cryptic nature of everyday life.

Behind the dark ambiance, subdued garments create an undeniable sincerity in her work which can only be explained by seeing her garments in the flesh. A sense of movement and comfort twinged with assertiveness makes her pieces functional, offering insight into the designer and the sensitivity necessary to create work that says so much with so little. Though Branquinho has much to say, we are just beginning to grasp at the surface of her narrative.

CREDITS
-
FERNANDO RANGEL
AVERY GINSBERG
-
MAKE UP & HAIR / ALEKS SARCEV
STYLING / APRIL JURADO
PHOTO / EMMA WERNSDORFER
MODEL / ISABELLA SARNOFF
WORDS / FRANCIS BARRERA


THANKS FOR PLAYING.
VERONIQUE BRANQUINHO MAN BLACK MC BOMBER JACKET - AW05
VERONIQUE BRANQUINHO YELLOW GLITTER SHIRT - AW13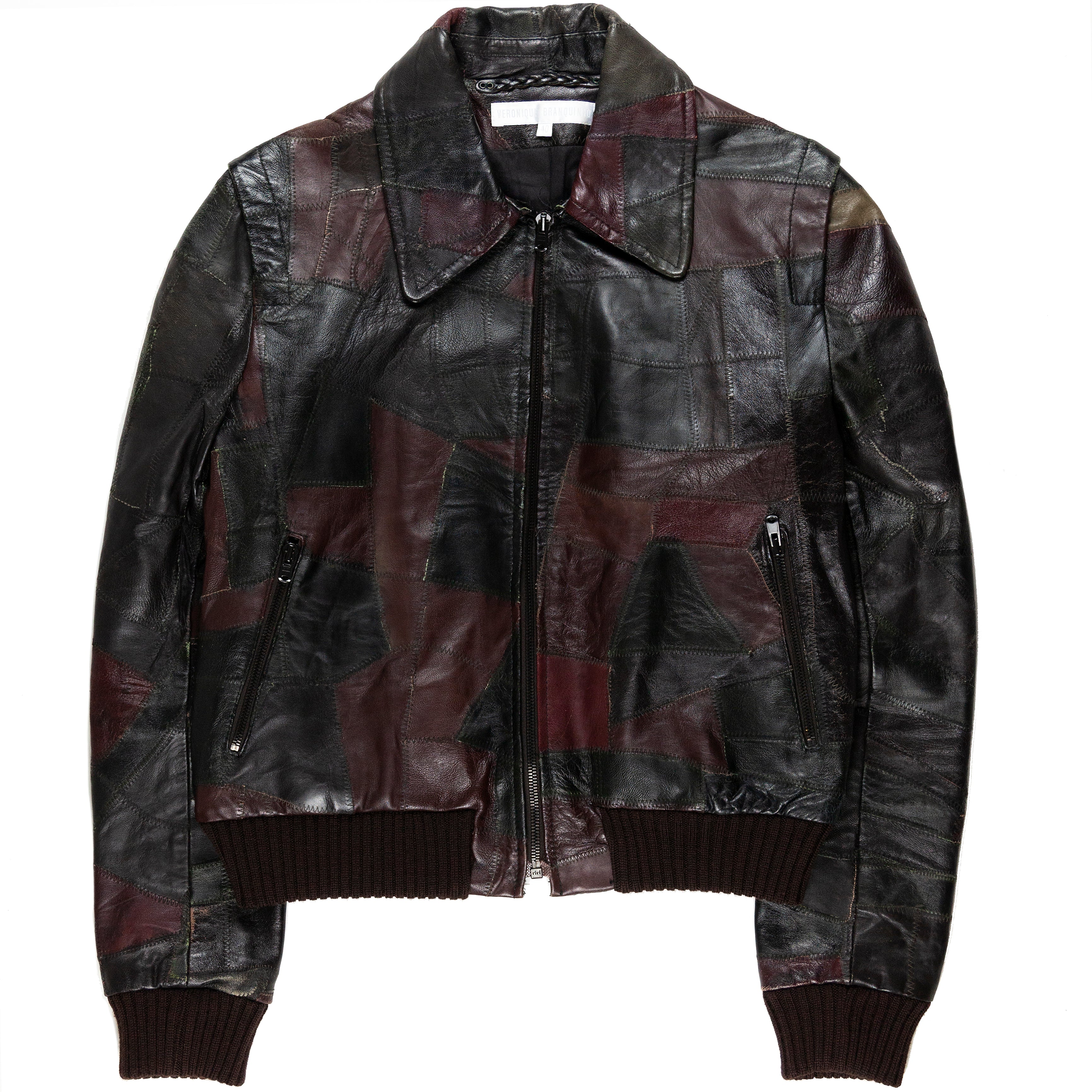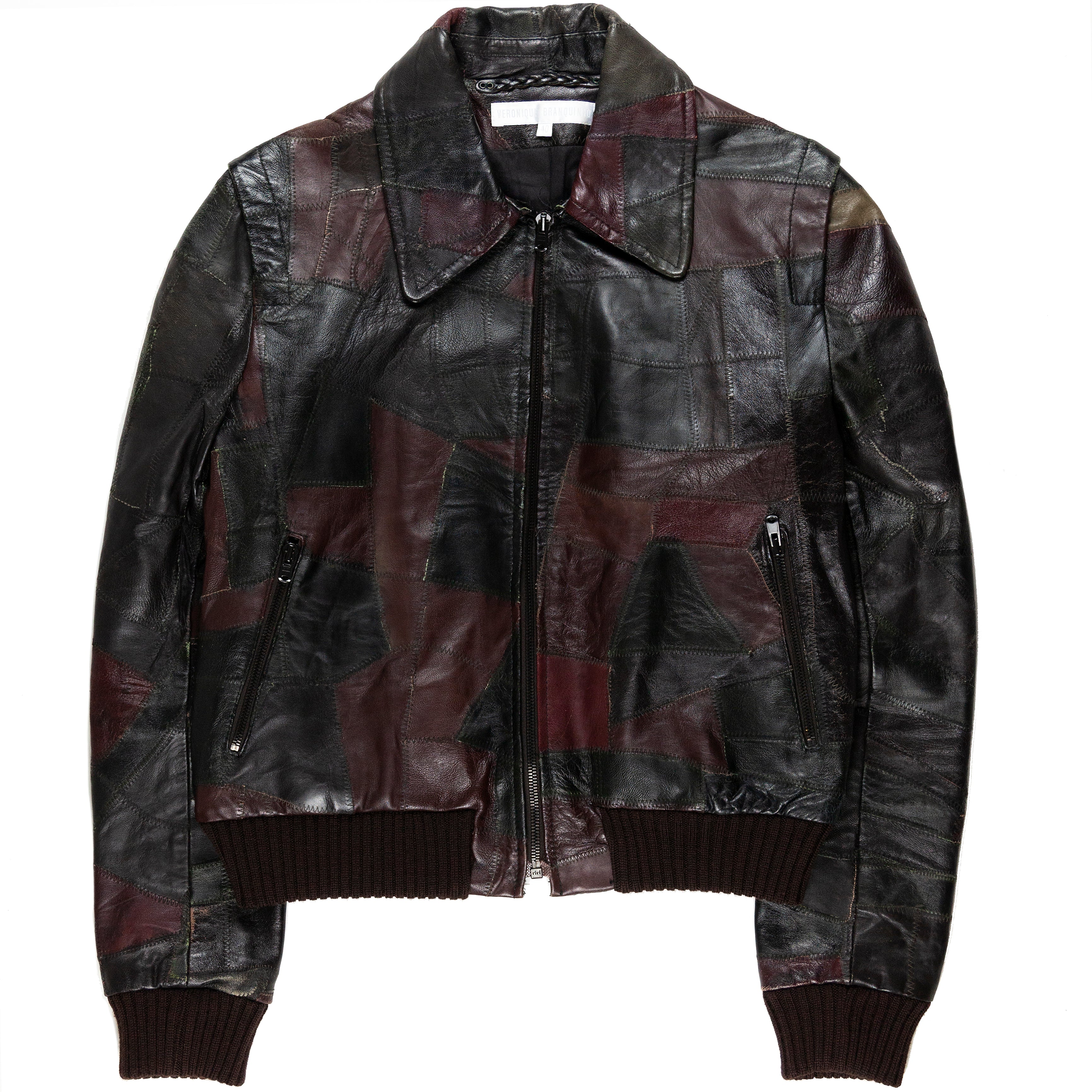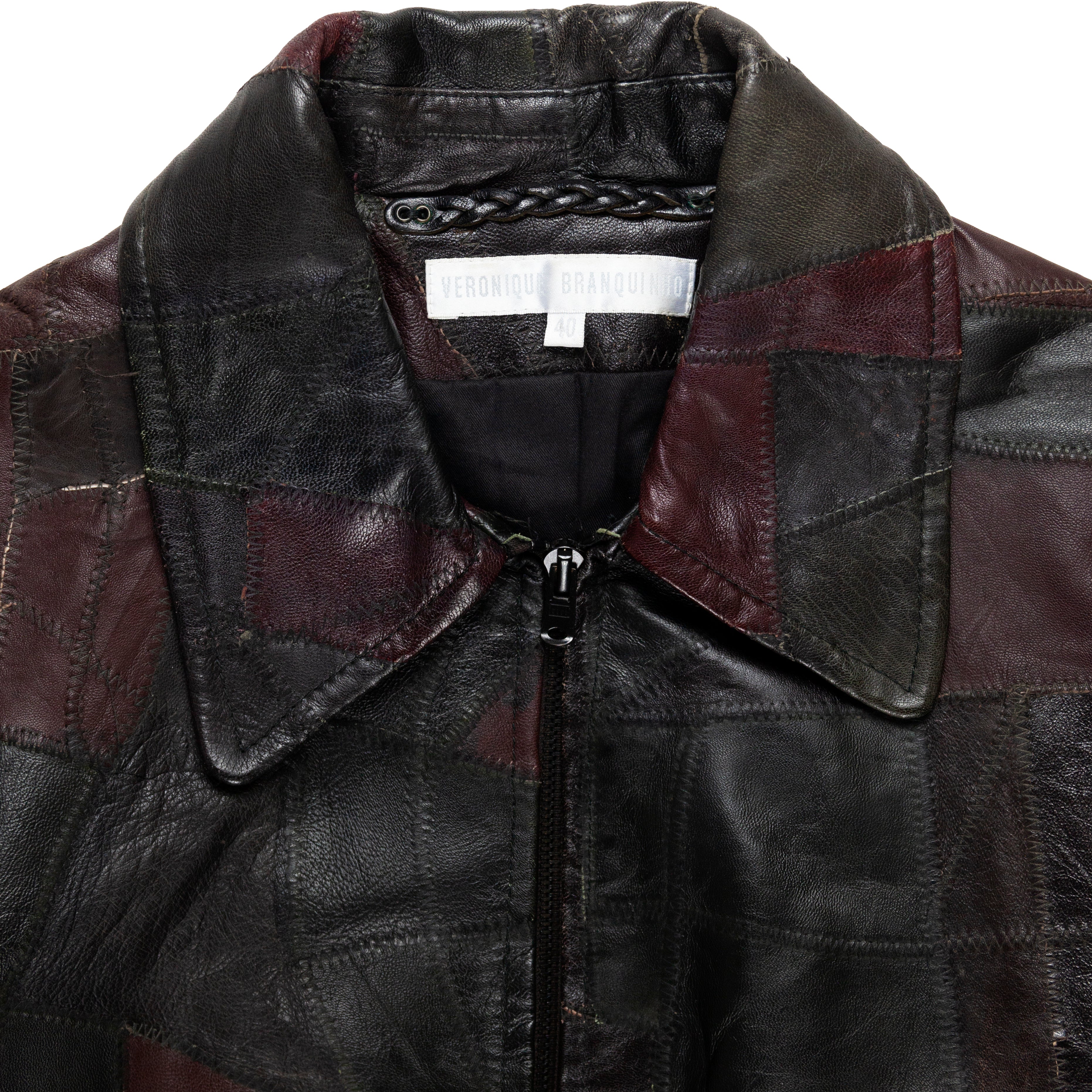 VERONIQUE BRANQUINHO RECONSTRUCTED LEATHER JACKET - AW01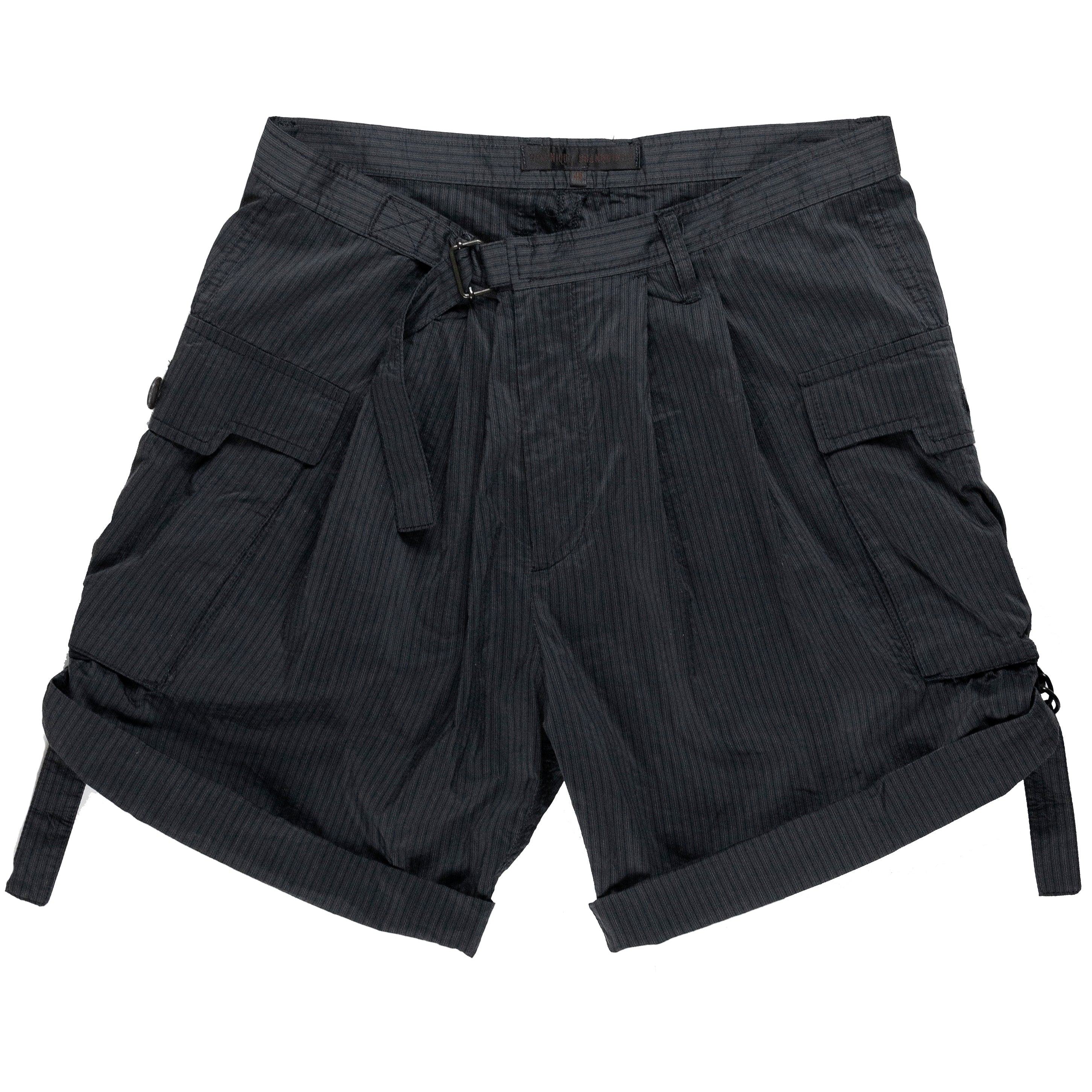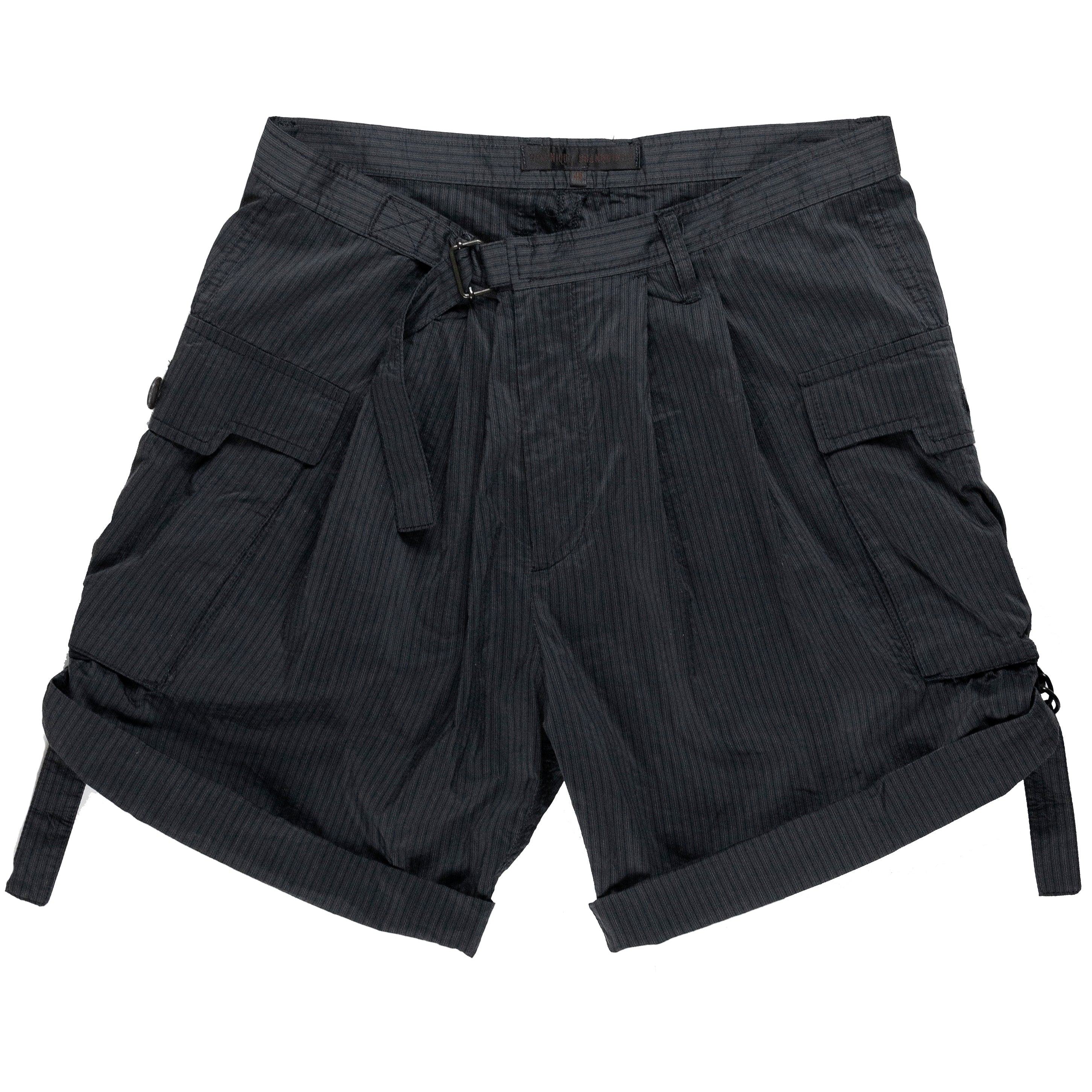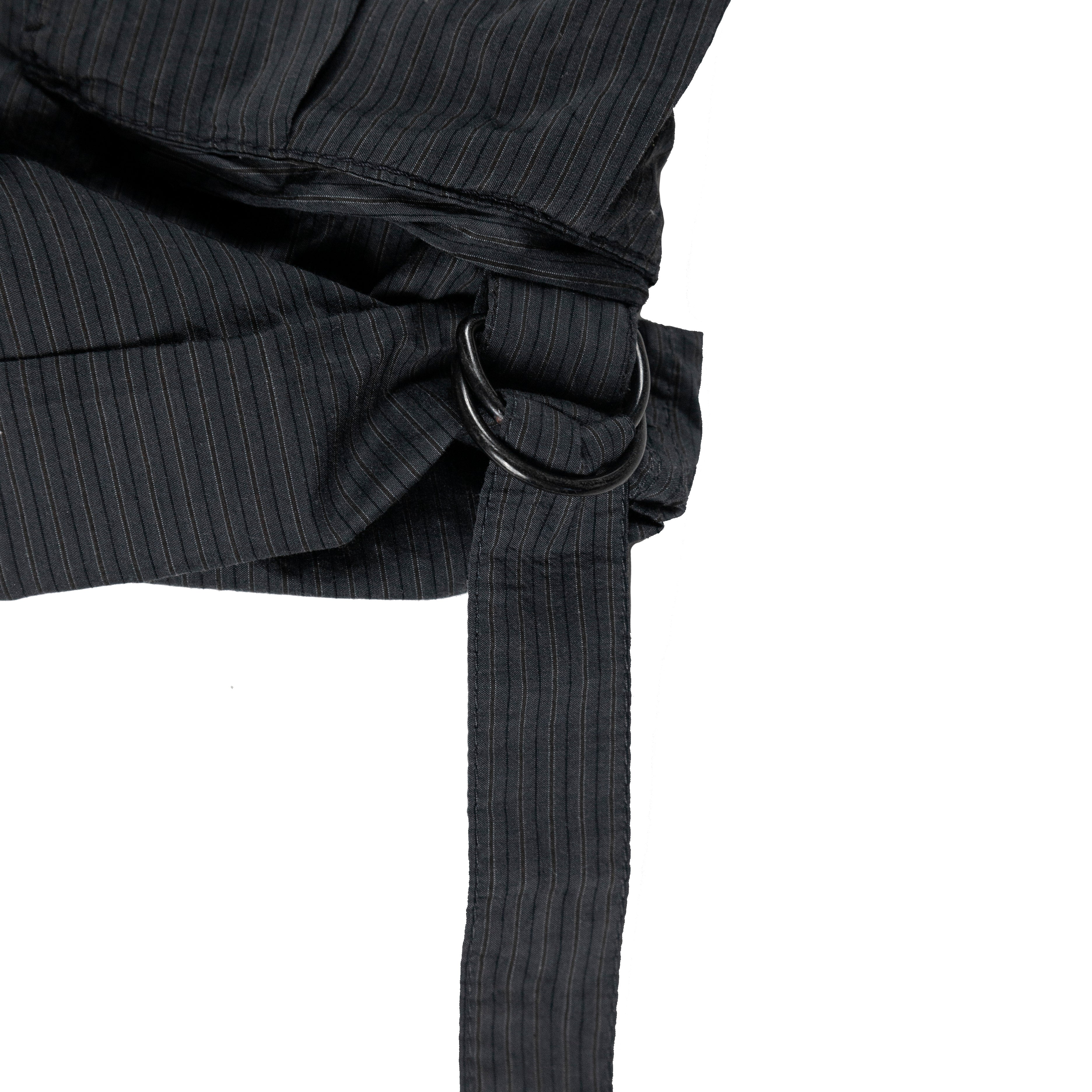 VERONIQUE BRANQUINHO MAN CINCHED CARGO SHORTS - SS08